Highland Brewing Company Media Assets
Hello Media Friends and Colleagues!
Here are some of our most requested files, press releases, and coverage highlights.
Please direct questions, interview queries, and requests for samples to our Communications Manager, Eeva Redmond.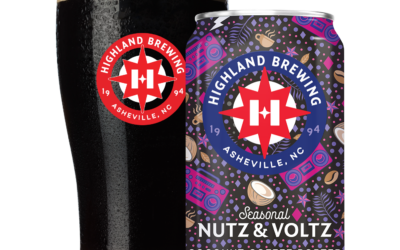 Nutz & Voltz Brings a Shock of Coffee and Coconut to Highland's latest Seasonal Brew  ASHEVILLE, NC — North Carolina's largest native brewer is announcing the release of Nutz & Voltz – a porter with locally roasted coffee and toasted coconut. It is the latest...