By Megan Rayfield. Highland's Sensory & Beer Education Specialist
Love IPAs but looking for something different? If you're a hop-head like me, you've worked through the west coasts, had all the haziest hazy ipas, and bade farewell to the brut. But fear not, because a new and exciting trend is emerging on the brew scene – the Cold IPA. Now, I love an ice cold beer as much as the next person, but I also love to know the story behind the process and it turns out that "Cold IPA" doesn't just refer to the temperature of the beer… So, I got together with Shane Cummings and Josh Jiles, the R&D brewers at Highland Brewing, to discuss their newest recipe, Wishing Star Cold IPA, and give us some insight into the hottest (or dare I say coolest) new beer craze out in the market.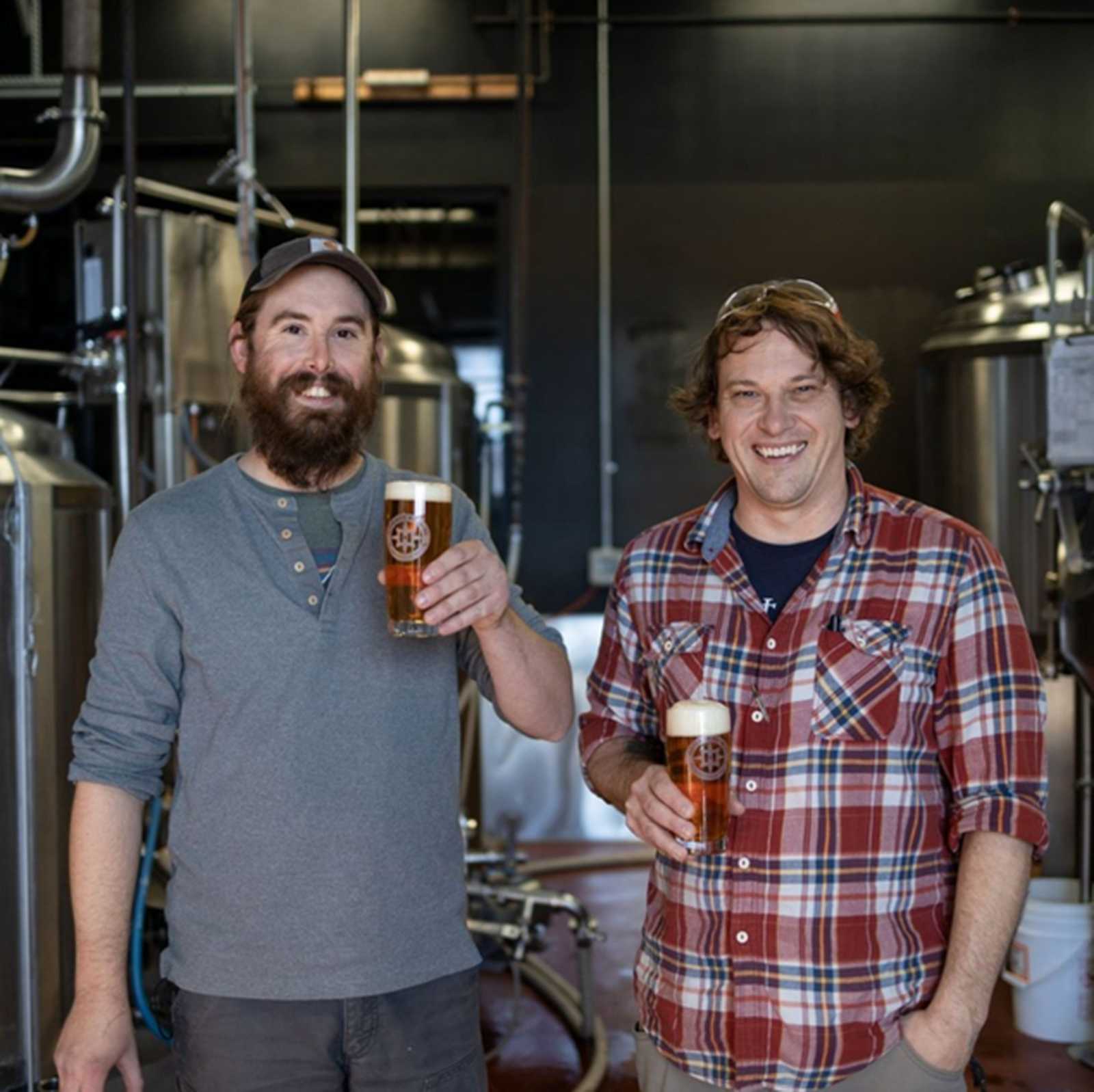 What is a cold IPA? What makes it cold?
As it turns out, the use of the word "cold" is not about the temperature of the beer, or even about the temperature of the fermentation. It's more about building a very flavor-neutral base with your malts and yeast, allowing the hop aromas to really shine through.
Shane:
It's a new spin on the west coast IPA where the focus is entirely on the hops. You have a clean and lean fermentation, using a lager yeast strain fermented at an ale yeast temperature, and you end up with something beautiful and incredibly dry. The whole purpose for a lean and clean fermentation is for the west coast bitterness to shine through with no hinderance.
Jiles: To me, cold means clean – that's the simplest way I've found to describe it to people. Clean base, clean fermentation, nothing is muddled in the placement of the hops.
You mentioned lager yeast fermented at ale yeast temperature…how is a cold IPA different from an India Pale Lager (IPL)?
Shane: A cold IPA is firmer in bitterness, heavier hopped, with little or no malt character to interfere with the hops. You want as neutral a grist bill, as neutral a fermentation as possible so that the hop aromas just explode. An IPL, on the other hand, will have a heavier grist bill, often incorporating a crystal malt, lending bready and cracker-like aromas to balance out the hop bitterness.
What was the inspiration to design this recipe?
As brewers that specialize in research and development, a bit like mad scientists, Shane and Jiles are always pushing the envelope to offer something different and exciting in the taproom.
Shane: I think Wishing Star brings Highland into a fresh new innovative IPA category.
Jiles: Wishing Star is the first beer where all the selecting we've done with the hops has really paid off and really showcases the beautiful aromas.
So, this beer is clearly all about the hops! Which varieties did you choose for this recipe?
Jiles: We got to hand select Strata this year, specifically for this beer. We were looking for that strawberry good good and I really love those berry hop notes. It's pretty unique.
Shane: They complement each other so well. The combination of Strata, Centennial, and Mosaic bring dank, resinous, lots of citrus and floral notes, layered beautifully together into a marriage of sweet berry kush and tropical/citrus/floral aromas.
How will you be enjoying Wishing Star this year?
Jiles: Cold, in a can, on the river, straight to the dome… from the mountains to your mouth.
This crisp, complex, and crushable beer hits just right at any time of day and pairs exceptionally well with all your springtime activities. Wishing Star is now available in 6-packs of 12oz cans and also as part of our IPA Variety Pack. Fulfill your wish today for an outside-the-box new brew with Highland Brewing's Wishing Star Cold IPA!