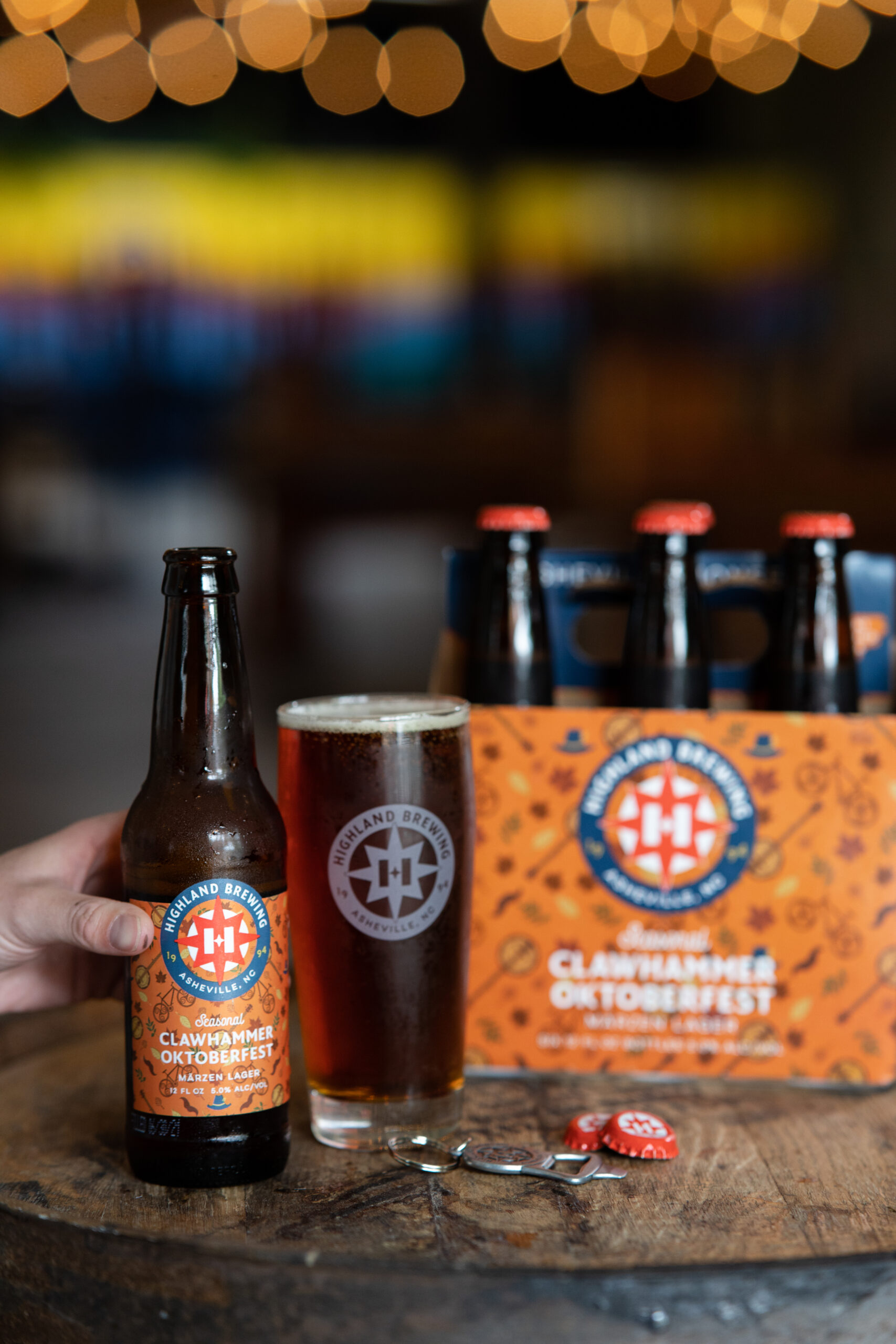 We have a real teenager on our hands, folks. Our beloved Seasonal Clawhammer Oktoberfest is turning 15 this year, but don't worry, we doubt this teen will cause any problems. In its 15th year, Clawhammer is just as delicious as ever. 
Clawhammer Oktoberfest is a traditional Bavarian-style Märzen Lager that highlights German hops and malts. Its smooth and toasty malt character keeps you warm on crisp fall evenings. At only 5% ABV (alcohol by volume), it is super drinkable no matter what the weather brings. For more information about Clawhammer, keep reading for an interview with Highland's Sensory Specialist, Megan Rayfield.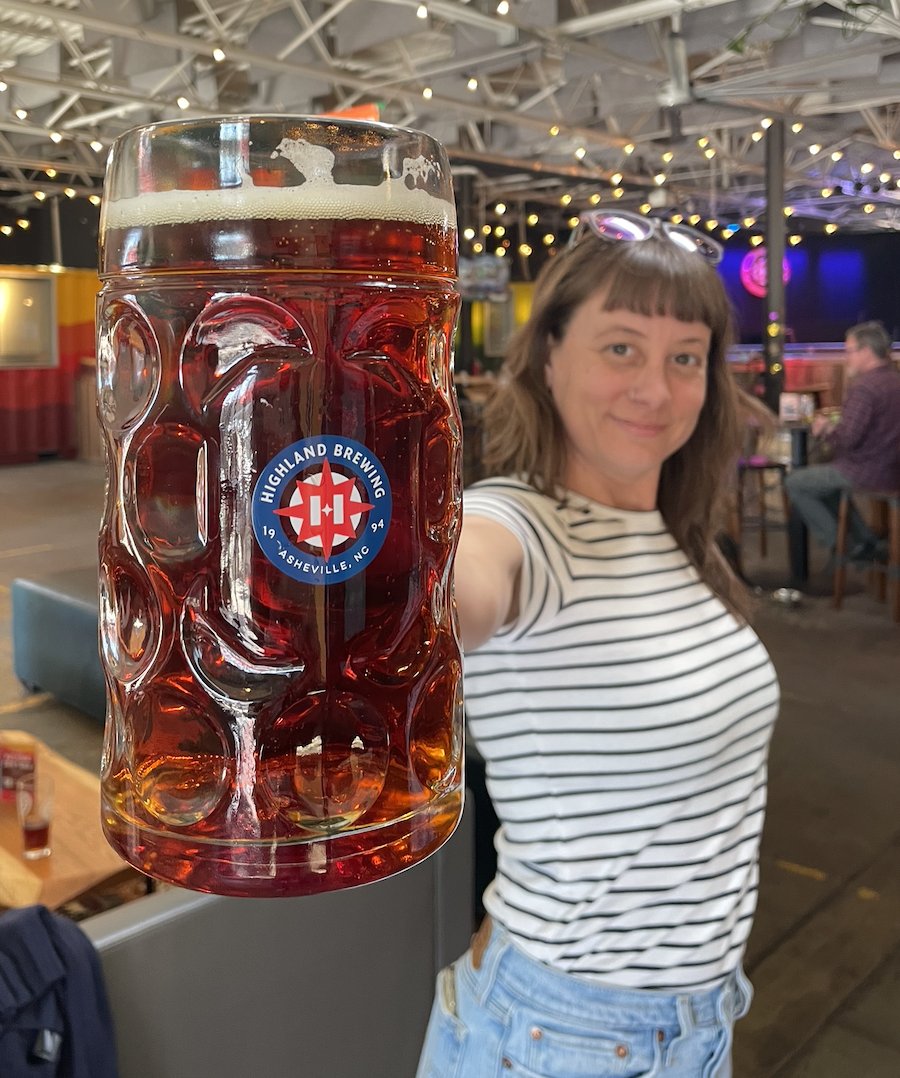 Can you tell us a little bit about the history of Highland's seasonal Clawhammer Oktoberfest?
2023 marks the 15th year of brewing our Oktoberfest lager, Clawhammer. It is named after Clawhammer Mountain, a peak at over 4,000 ft located outside Brevard, NC. In partnership with the Southern Appalachian Highlands Conservancy, we aim to bring awareness to the conservation efforts across our region with the name of this seasonal favorite. The recipe has not changed over the years as it is a very traditional German-style Märzen. We use malts, hops, and yeast of German origin in the brew's recipe.

What about the tasting notes for the beer?
Appearance: Brilliantly clear, bright light brown in color, with a medium-sized head of light brown foam and a light lacing.
Aroma: Graham cracker and biscuit maltiness, with some caramel and nutty undertones.
Taste: Lightly sweet and gently bitter, with a touch of lingering sweetness on the backend.
Mouthfeel: Medium body, softly carbonated, and a clean, dry finish.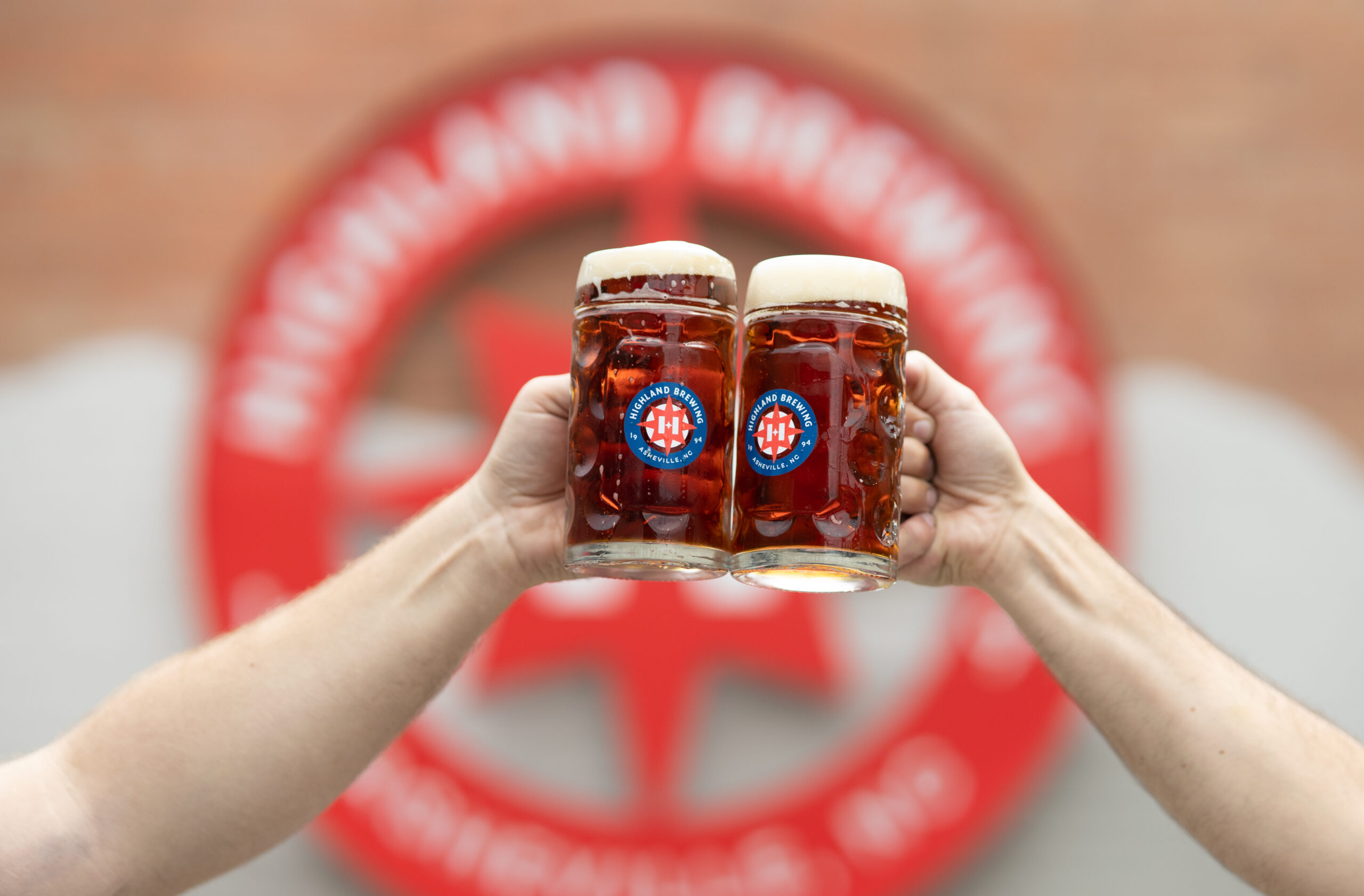 What foods would you pair with Clawhammer?
Clawhammer is one of my absolute favorite beers to pair with food! The breadiness of the malt character is a fantastic compliment to many traditional Oktoberfest offerings, especially soft pretzels, schnitzels, and, on the sweet side, apple strudels. The caramel notes will accentuate anything seared or grilled, so a bratwurst would be wonderful, especially with the contrasting tangy kick of some sauerkraut. Cheese-wise, Clawhammer is great with flavorful and salty cheeses, like Gouda, Gruyère, or Fontina because the slightly spicy hops can cut through and enhance the cheese's richness. 
What is the ideal glassware for an Oktoberfest beer?
Traditionally, Märzen is served in a large, liter-sized stein with a handle. This type of glassware is all about getting more beer straight to your face, and the drinkability of Clawhammer definitely lends itself to that. If you do not have a stein handy, the Becher-style pint glass is a great option. This glass type is straight and tall, which will highlight the beautiful clarity and color of the beer, while the slight inward taper at the top will help concentrate aroma at the rim.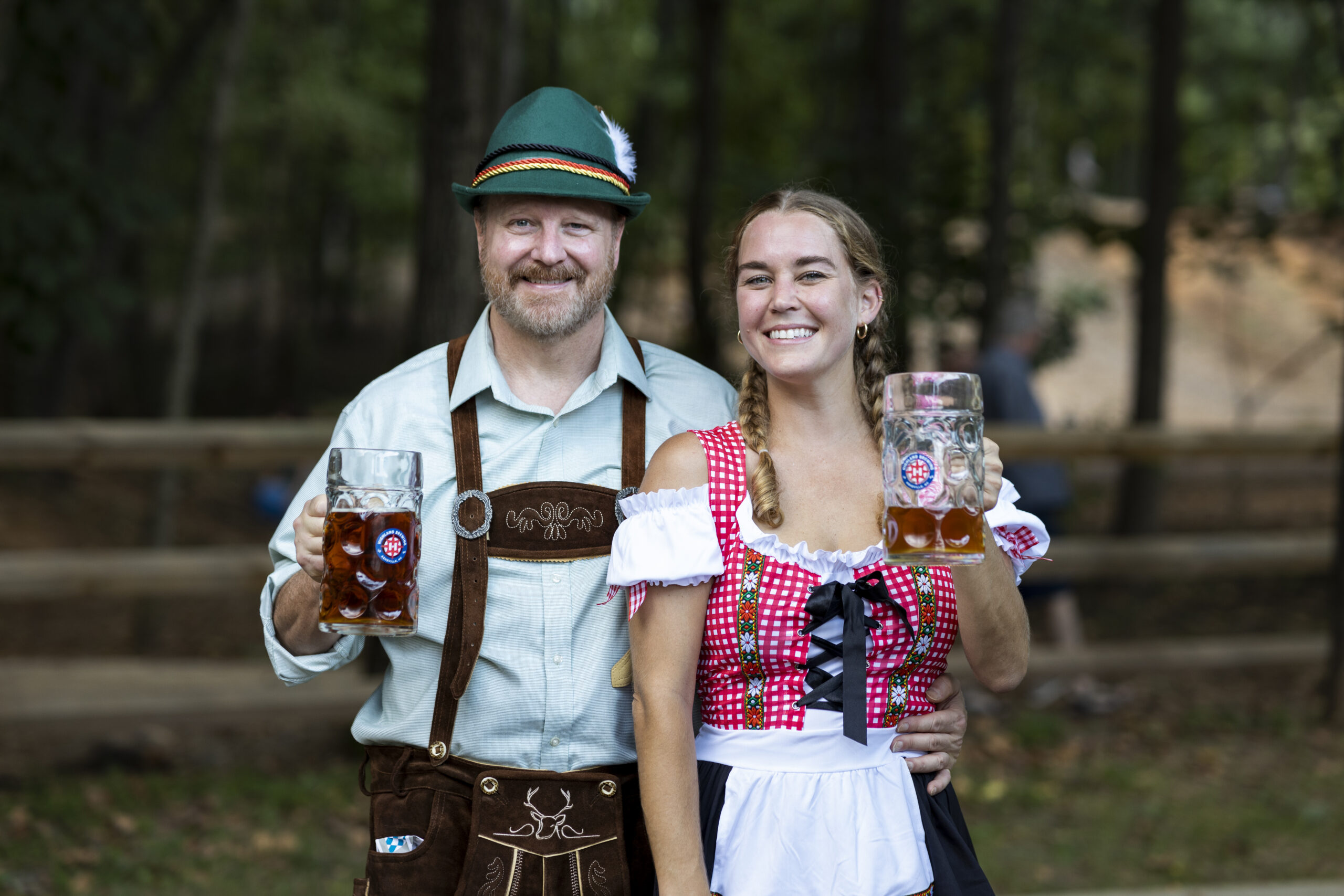 Clawhammer Oktoberfest is available now in stores and on draft throughout NC, SC, GA, and TN. This popular seasonal brew will not be around for long, so grab it while you can! Check out our beer finder now for more information about where you can find Highland beers near you.