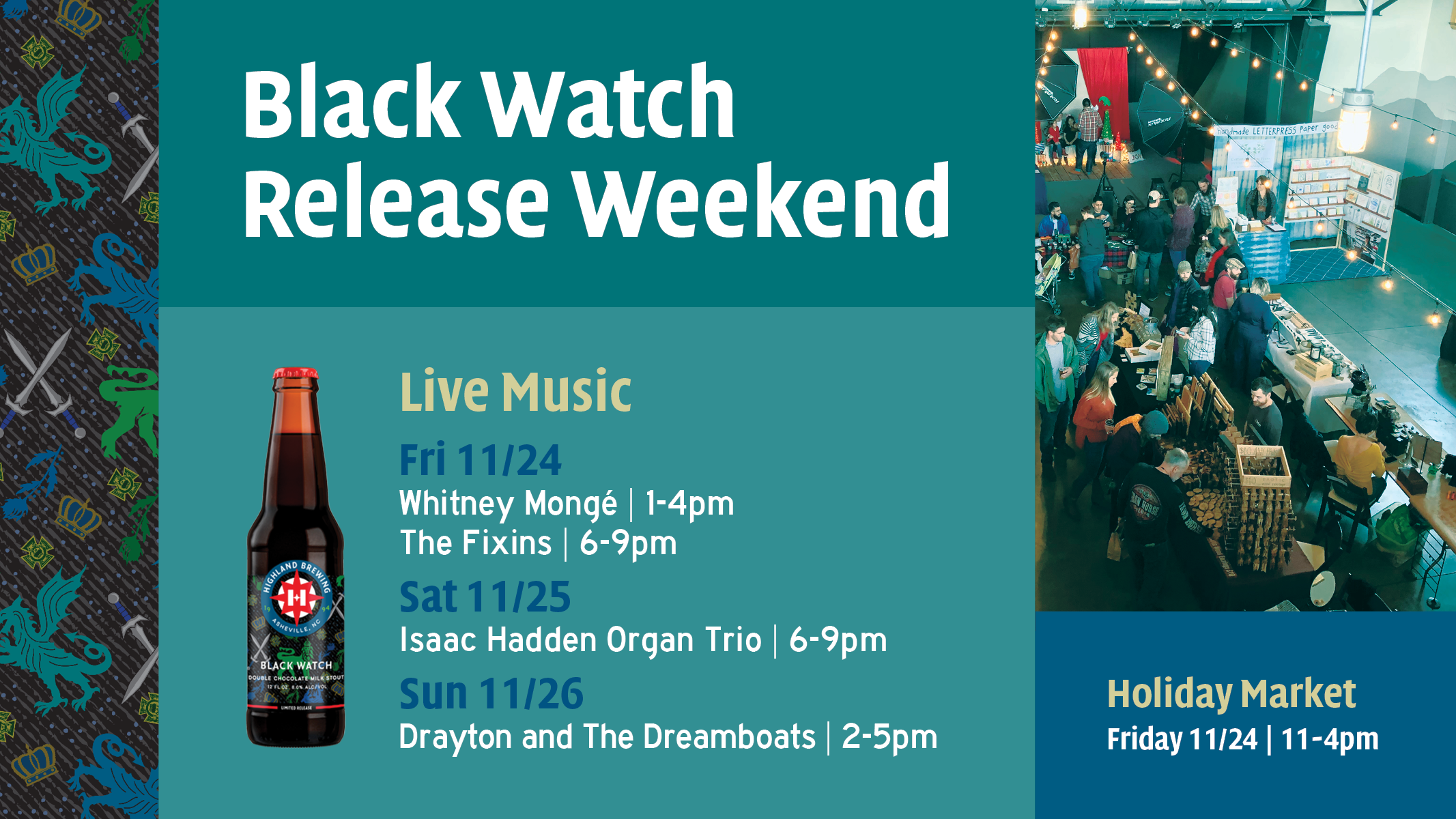 Highland's Taproom and Event Center open at 11am on Black Friday for our annual Holiday Market and to celebrate the release of Blackwatch. Black Watch Double Chocolate Milk Stout combines more than 100 pounds of cacao nibs to create a rich, high-gravity ale reminiscent of brownie batter and marshmallows.
Blackwatch Release Events:
Highland's Annual Holiday Market is back this year and bigger than ever! Over 45 local craft vendors will be selling their wares at the Event Center and Barrel Room at Highland Brewing. The market will take place from 11am-4pm.
Boyd's Christmas Tree Farm is back! They'll be vending trees starting at 11am in front of the Event Center.
Live music with Whitney Monge from 1-4pm and The Fixins from 6-9pm.
Food trucks include Smokee's Pizza, Bigfoot-Longs, The Scarlet Bee, Voodoo Roux, and Bun Intended.